Hey Girls and Boys, how are you doing so far?
A week has passed since my last report, still no sign of my lost wallet….Can't believe it that I have already been in Melbourne for 15 days. This is really crazy how fast the time has passed by!
Quite lots of funny things have happened on my last weekend, where should I begin?! How about my "wild birthday party" on Friday? Maren and me went to the club "Icon Bar" in the night which was recommended by a colleague of Maren to celebrate my birthday. We were not alone, because Phil (the German student), Monika from my office and a few colleagues of Maren have joined us. The club was not very crowed at all but has a good atmosphere and mixed music was played there at that night. We were just sitting in a corner, drinking beers and talking during the first hours.
The funny thing about Icon Bar is that you can dance on the bar just like the coyote ugly style. After a few drinks Phil and Maren were ready to dance with me on the bar which we quite enjoyed as you can see on the picture below. Rhea, the girlfriend of Kathrina, bought me a special drink because it was my birthday and that was maybe the begin of my mistake: It was a glass of blue alcohol (perhaps blue Curacao???) with a burning flame which I drank after I had blown the flame out and tasted just like pure alcohol. Later on we had tequila and sparkling wine (thanks Maren and Phil) at midnight. I was so happy that i just kept drinking and drinking…
If you know me good and know how good I can handle with alcohol, maybe you can foresee it now. Yes, I got completely drunk at the end. I was so blue that I couldn't balance anymore! My head was just spinning and had to hold on to everyone near by. Phil bought me water, but it was already too late and useless. I don't know when but I can only remember that I was carried into a taxi, (although our apartment is just a 10 minutes walk from Icon bar) and later into my bed….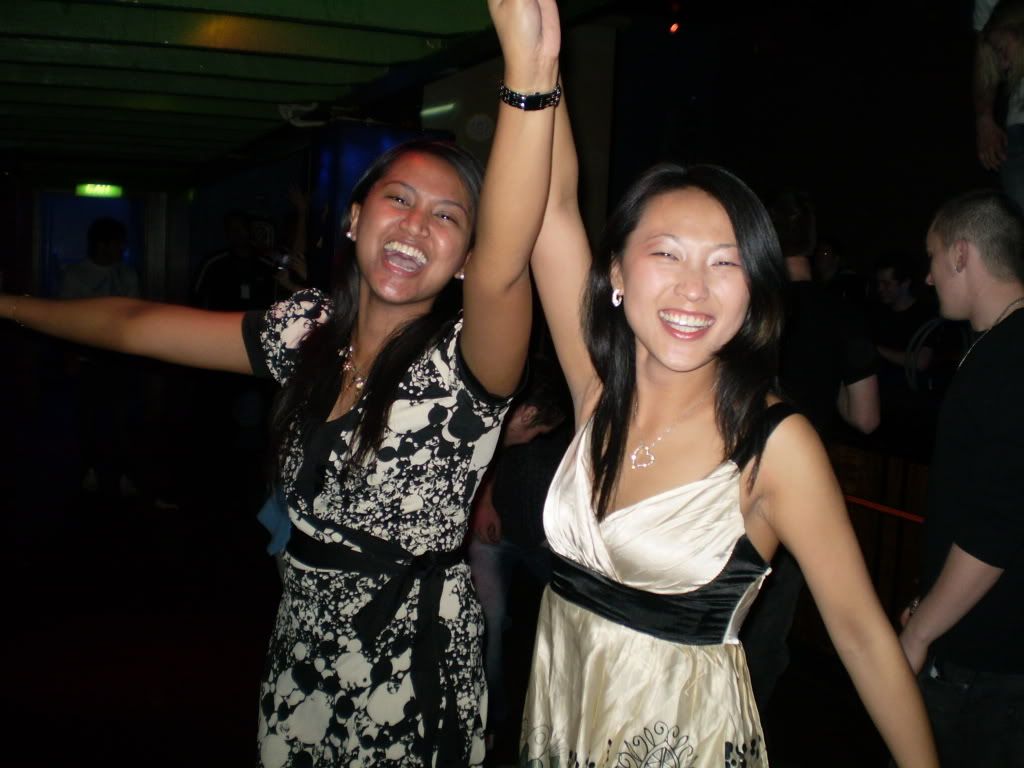 Jesus! I have never been such drunken before! But I really did have fun and it was my 23. Birthday, so I don't need any excuse right?!
------------------------------------------------------------------
I woke up after only 6 hours sleep with a bad hangover on Saturday morning, because we wanted to join the Great Final (of Aussie Football) Party of Dave who is the chef of Phil. His or his parents' house is on a hill in the suburb Lillydale which is quite at the edge of Melbourne. Beautiful view, isn't it?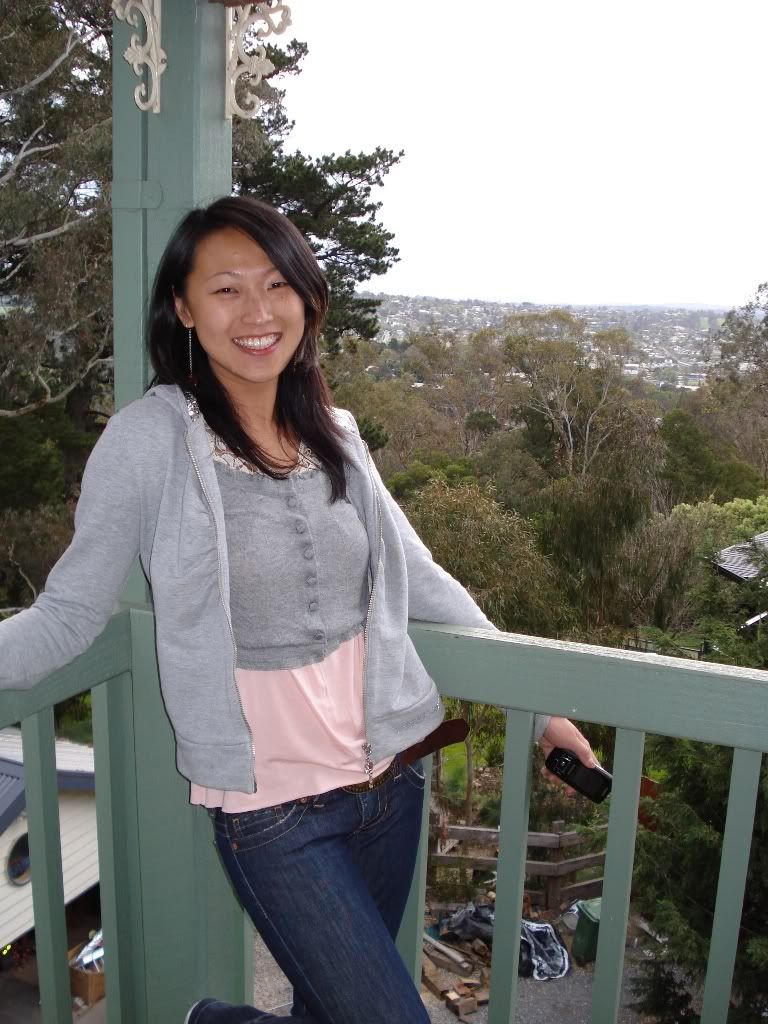 We met Phil on our way and guess what: His handover was much worse than mine! He was still sick while I was quite okay again. That proved how tough I actually was!
You know, the Australian Football or footy is the most popular sport in Australia, just like Bundesliga in Germany, everyone goes crazy for the great final, but the tickets of the final are not sold to public. Therefore we watched it at Dave's home with all his footy-fanatic friends on the TV after a plenty and tasty BBQ. Matt (one of those footy-fans) explained us the rules and demonstrated us how to 'kick' or 'tackle'! This sport is not to compare with Rugby, it's really different, maybe a mixture of basketball, handball and American football, you can use both hands and feet. But I am sure you will enjoy it! Not only because of the player with nice bodies, but also because it's very exciting! As the great final takes place in Melbourne, everyone is for the team Geelong, a town near Melbourne. And indeed Geelong beat Port Adelaide with 163 to 44, it's a record! You can see that the game was actually quite one-sided, but we enjoyed watching it anyway!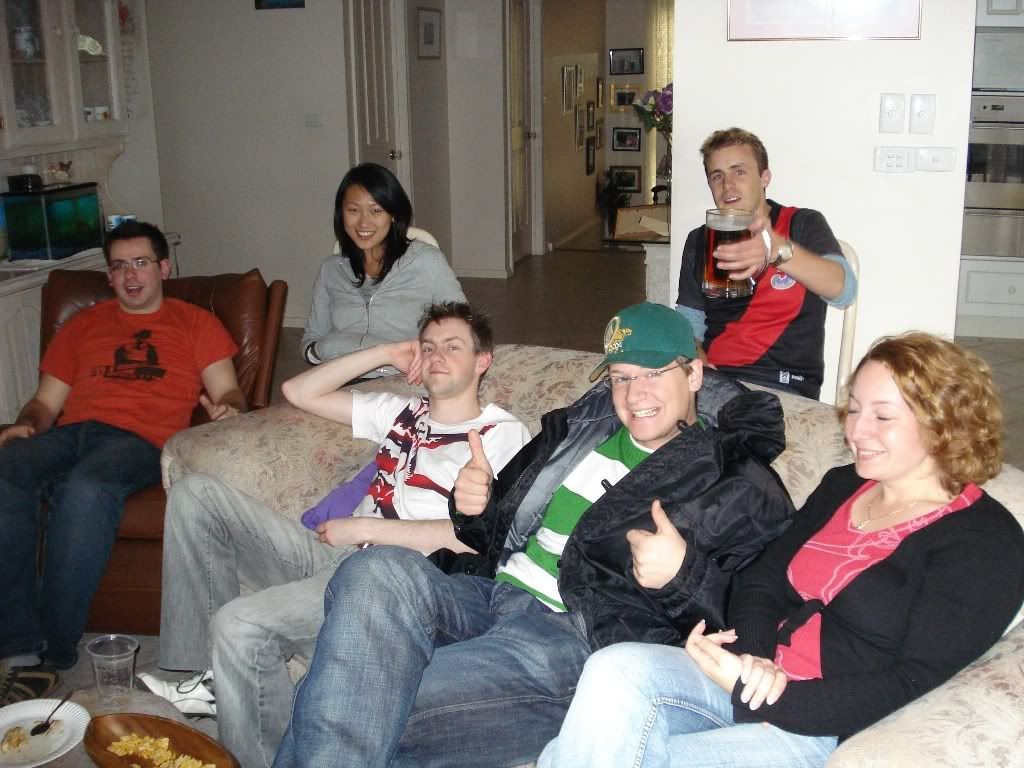 I was totally tired when we arrived at home but it was really a fabulous Birthday to me.
-----------------------------------------------------------------
On Sunday Maren and me went first to Chapel Street which is famous for its many shops of Australian Designers. Again I had to surrender my weakness and bought a new top!
Later on we went to the beach St Kilda to see the sea! It was quite cold and extremely windy, but it was worth seeing because it was really beautiful! Let's just hope that the weather will be better soon, please!!!! Our next stop was Brighton Beach, because we want to see the "Bathing Boxes". These small wooden Houses in different design and bright colours lay along the beach and are the main attraction there to see. Maren especially was quite enthusiastic about the "Boxes" as she took many pictures of them.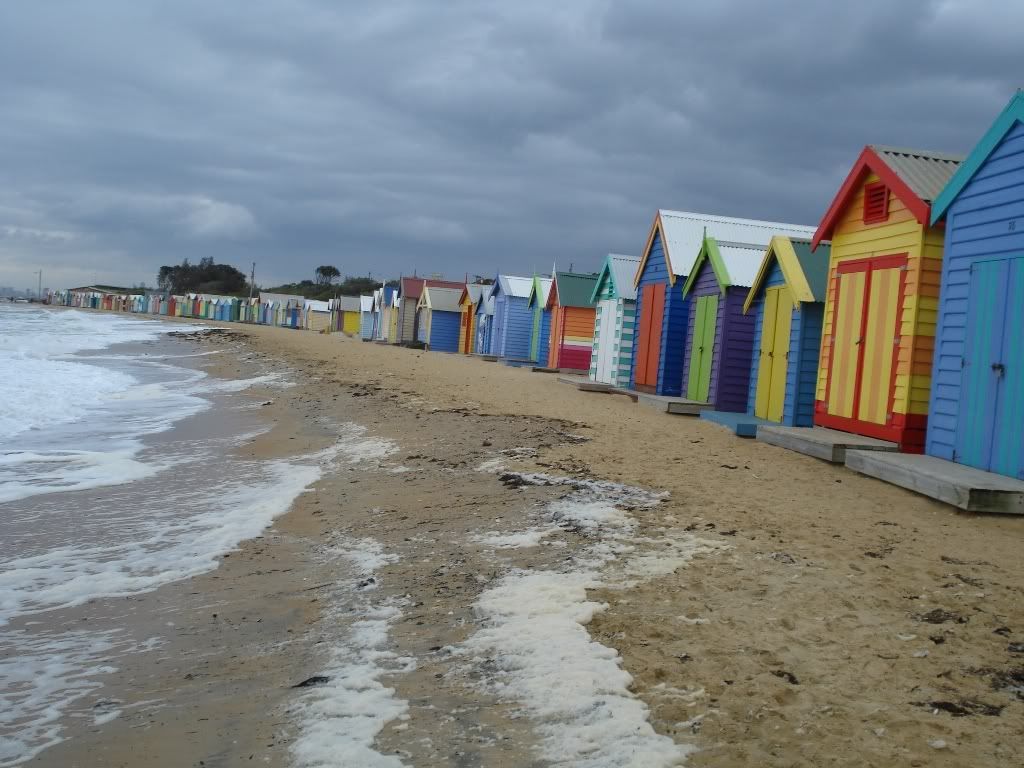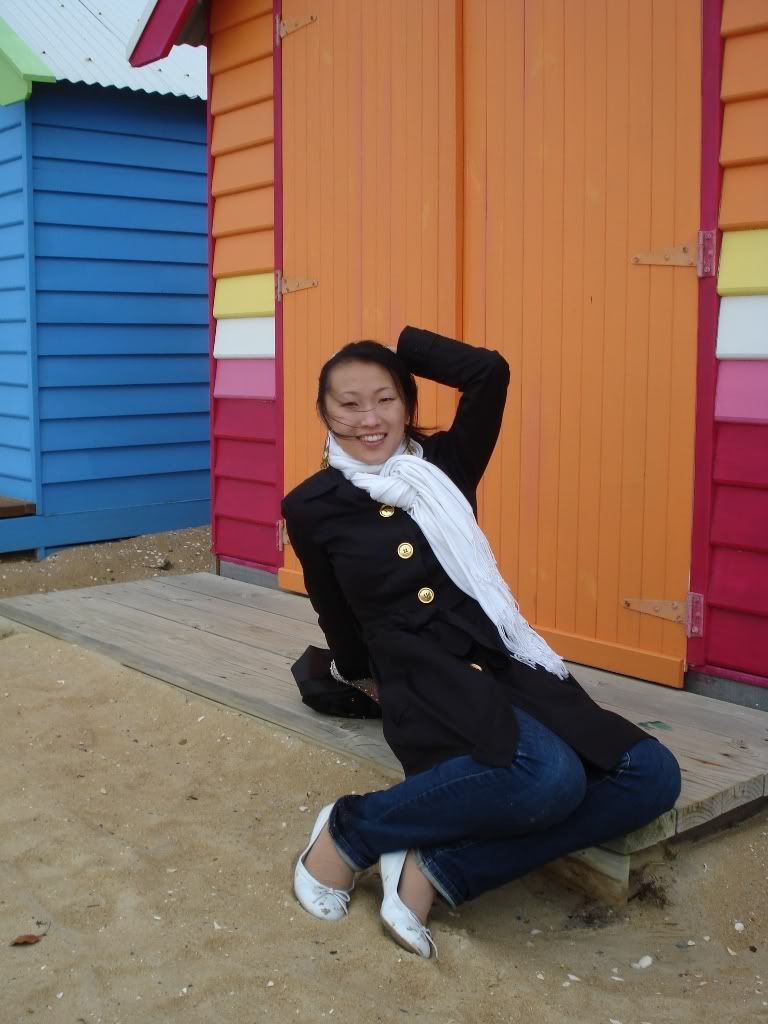 That was a "short" summary of my last weekend. On the whole it was fully loaded with actions! I hope I can report some new experiences until next week! PS: I have got an Australian mobile number. Now I am available under: 0061400947555. The Landline of my apartment is: 0061390162304
Here is a photo of my tiny bedroom: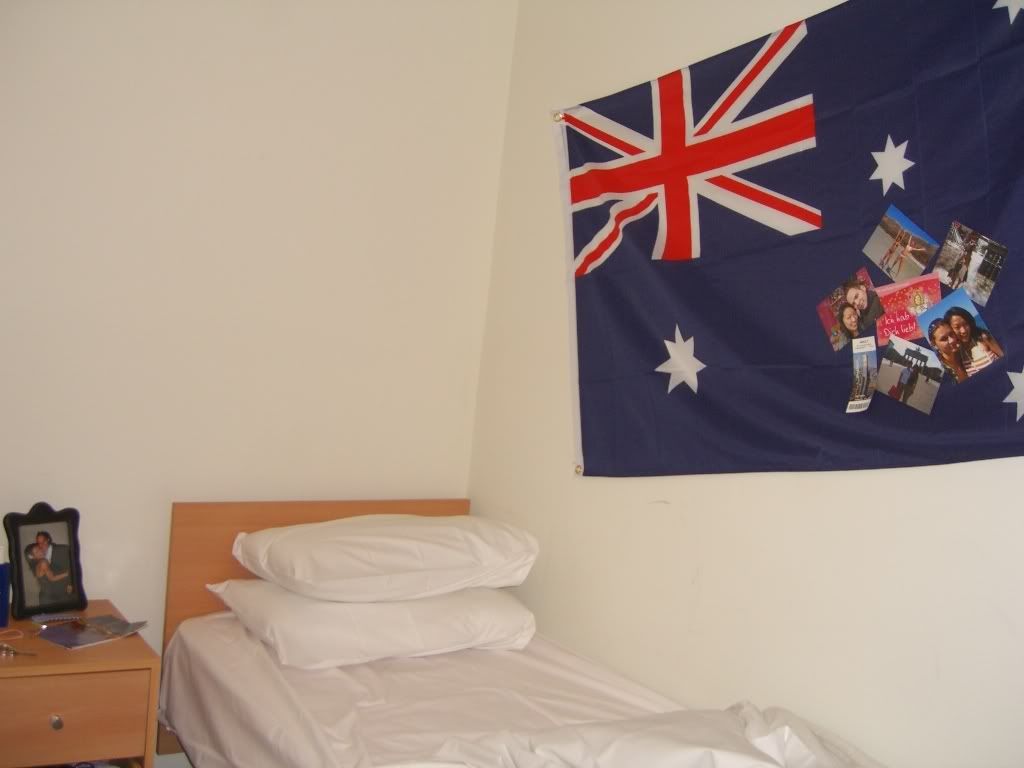 Love!
Nannan